Previously, if you wanted your phone number to ring another person, or ring longer before going to voicemail, you had to make a request to IT to change that. Now with Teams, these options are available to you directly in the app!
To configure your call answering rules, follow the below steps:
1. Launch teams, and in the top right corner, click the three dots, followed by settings.

2. From the settings menu, navigate to Calls, then the answering rules will be listed at the top.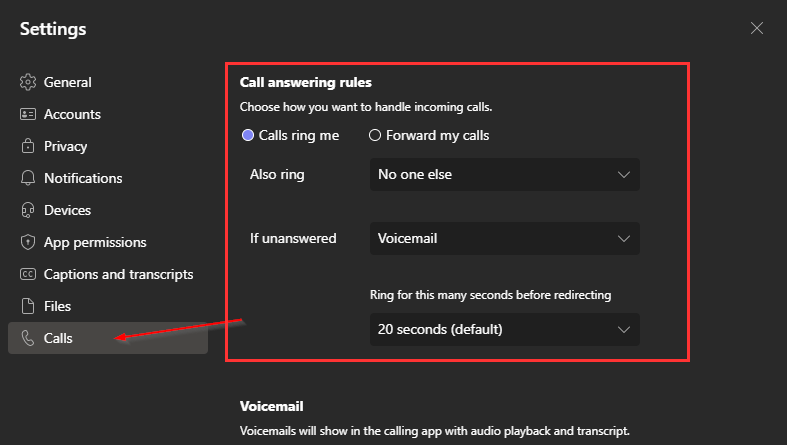 3. Here you can define how calls ring you in a couple ways:
Calls ring you or Forward to another user/phone number/group of users
If a call rings you, if it should ring other users/phone numbers as well
What happens when a call is not answered, and how long it should ring before this action is taken